Home Photographic Art Photo Classes Order/Prices Guestbook Contact Sponsorship Offerings About Seewald Picture Framing Misc/Links Portrait Pricing
Mombassa, Kenya, Mombasa, Naiorobi, Noroibi, Naroibi, Nairobi, Nairbi, Noirobi, Noirobi, Africa picture, Massai mara, Nakuru, Thika pictures, thika town, masi mara, masai marra, masai mara, Massaimara, lions, leopards, photos of animals, masai safari photographs, tribal images, massai warriors, Muslim photos, crocodiles, elephants, baby elephants, giraffes, snakes, rhinos, stalking animals, photographic tours of africa, photo tours of kenya, kenya masai Africa, Pictures, picture,


Kenya, Africa 2002
A small selection of artwork
created in Kenya by Michael Seewald.
All rights reserved/ no use without permission by penalty of law.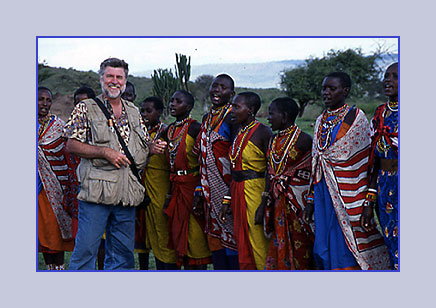 Michael poses with the 'welcoming committee'
on his first day in the Masai Mara.


Click on image to enlarge.
Un-sponsored image.
Massai woman


Click on image to enlarge.

Sponsored by John Silver of Irvine, California.
Death contemplates the old man, Mombassa


Click on image to enlarge.

Un-sponsored image.
Human water fountain, Thika Town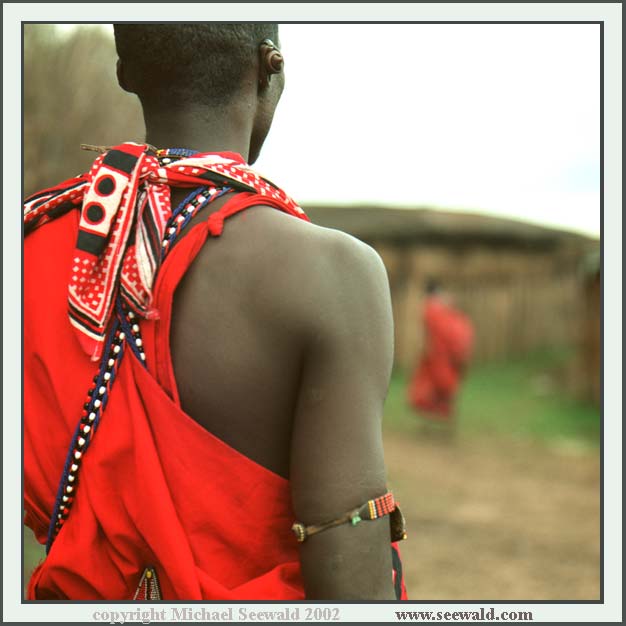 Back, Masai Tribal Chief, Masai Mara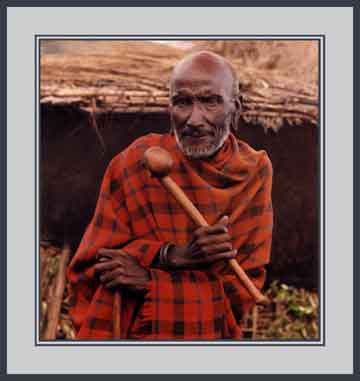 Click on image to enlarge.

Sponsored by multi-sponsor Stan Webb, Wichita, Kansas

Old Masai Warrior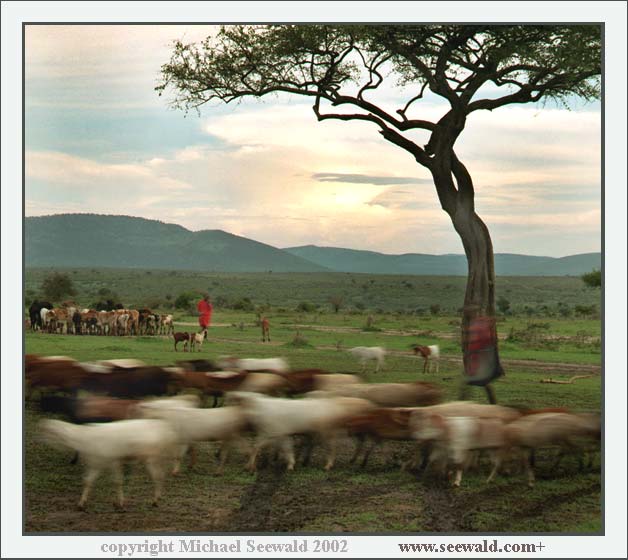 Sponsored by Joe and Judy Donovan of Chappaqua, New York.
Masai herdsmen, Masai Mara
(IE into the village to protect them from the lions.)

Click on image to enlarge.

Sponsored by Robin Quivers of New York, New York.

Sopa Masai Mara Lodge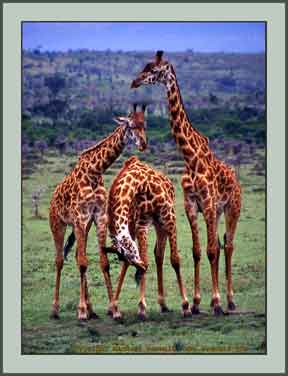 Click on image to enlarge.

The Three Graces, Giraffes, Masai Mara, Kenya

Click here to go to other Africa Photos.

Click here to go to all photo sections.

Price schedule.
Sponsored (limited edition) and
un-sponsored images.

Notice: Sponsored images are 25% more than un-sponsored ones,
due to the fact they are very limited editions.

Artwork size unframed.
Artwork size
after framing*
Un-sponsored images.
Sponsored images.**
Edition Size
11"x14"
18"x21"
$750
$1,000
99
16"x20"
25"x29"
$2,250
$3,000
100
24"x30"
34"x40"
$3,750
$5,000
50
30"x40"
40"x50"
$7,500
$10,000
25
40"x50"
52"x62"
$15,000
$20,000
10
* Note: Artwork does not include framing.
**Starting prices, could be more if sales have been made.

Many more originals are available.
Please e-us if interested in collecting some.

Metric conversion for standard sizes.
11x14" (28x35cm)
13x13" (30.5x30.5)
16x20" (40x51cm)
24x30" (61x76cm)
30x40" (76x101cm)
40x50" (101x127cm)
Use of these images is not free,
and is protected by domestic and international copyright law.
No form of reproduction or manipulation, including copying or saving a digital file is permitted. Any unauthorized usage of these images will be prosecuted to the full extent of the U.S. Copyright Law.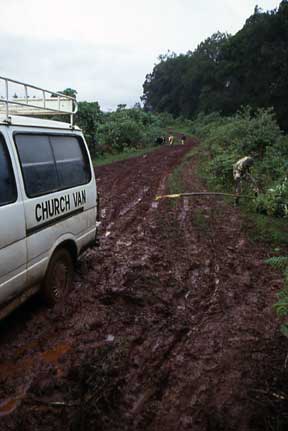 It's no vacation.
Michael was blessed with a local
church letting him rent their van for a couple of
days to make his own 'game drive', along with a
driver. Here is one of the hurdles Michael had to
make, the muddy road in this game reserve was a
bit too much to get through. Locals were gathered
for added momentum and brush was cut to put
under the wheels.

"I was surprised the driver got through so many
similar looking roads before we finally bogged down".

reset 10.'08
Mombassa, Kenya, Masai sopa lodge, game drives, photo classes in africa, Mombasa, Naiorobi, Noroibi, Naroibi, Nairobi, Nairbi, Noirobi, Noirobi, Africa picture, Massai mara, Nakuru, Thika pictures, thika town, masi mara, masai marra, masai mara, Massaimara, lions, leopards, photos of animals, safari photographs, tribal images, massai warriors, Muslim photos, crocodiles, elephants, baby elephants, giraffes, snakes, rhinos, stalking animals, photographic tours of africa, photo tours of kenya, kenya Africa, Pictures, picture,