Artwork available at our gallery by
Alexa Kelemen, Lee White and
Dennis Stephen Assayac
____________________________
Alexa Kelemen,

Tropical Breeze Giclee 24x16'' on 27x37" super thick acid free paper
Artwork still available as of 1.17.2015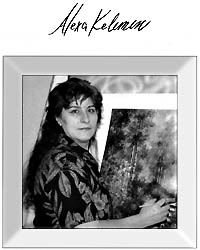 Alexa Kelemen
Born on a pastoral wheat farm in the outskirts of Cungrea, Romania, Alexa helped her parents from a young age in the planting and harvesting of their crops. With such an indoctrination in the natural world, she quickly grew to appreciate the seasonal cycle of the earth, and the drastic changes in color that came with this cycle. At the age of six, she was given a set of pastels and an elaborate sketching pad by her mother, and set out each door for an hour at lunch to render a different corner of their farm on paper. Her talent flourished quickly, and her intrinsic knowledge of light sources and color subtleties distinguished her from other art students all throughout her adolescence.

Keleman began her formal art education at the Institute of Art in Constanta. With a concentration in both realist landscape and abstract figural painting, and with already two years of experience as a graduate teacher's assistant in oriental decorative art, she attained her art degree with highest honors in 1965. The culmination of her studies came when three separate local galleries agreed to represent Keleman's work in annual one-person shows. Granted this freedom and with firm confidence, Keleman's immediate goal was to revisit the landscape and still life art of her youth - but with a fresh, modernist eye. Her intent was to personalize her landscapes by giving them emotional lives and complex characters. Keleman achieved this living-nature through her gifted, mellifluous use of color, and her often eerie shading and blurring.

With unique talent, Alexa quickly built her reputation throughout Romania, Hungary and Bulgaria, where numerous exhibitions of her works were held. In 1983, she chose to continue her training at the School of Popular Art, this time focusing solely on the art of the still life. With her formal training completed in 1986, Keleman was excited to move to the United States with her husband and son, where she immediately entered the Deljou studios. She has since received commissions by the well-known Romanian artist Valentin Popovidi. Among Alexa's past Romanian collectors are Olympic gymnast Daniella Silivlas and Nadia Comanici. Since her move to the U.S., Keleman has successfully exhibited her work in Atlanta and New York.
Call for more info on this piece/prices.
858.793.3444
__________________
Dennis Stephen Assayac
Garden Promenade by Dennis Assayac
Giclee 24x16'' on 27x37" super thick acid free paper
Artwork still available as of 1.17.2015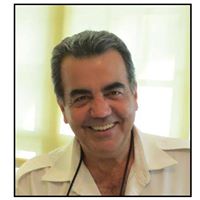 Dennis Stephan Assayac
Dennis Stephan Assayac was born in 1955 in Paris, France, and relocated to the United States in 1971. His affinity for art was first noted at age three by a kindergarten teacher who informed his parents of the rare and sophisticated talent she recognized in the young child. At age four, Assayac's grandparents purchased professional art tools for him, and by seven he had already won first place in an art contest sponsored by the major art supply manufacturer in France. Though too young to enroll in the acclaimed Ecole des Beaux-Arts in Paris, he received intense private tutoring in his home from several of the institutions finest instructors throughout his childhood.
Dennis Assayac's artwork has been exhibited at shows and galleries in New York, Chicago, Los Angeles, and Miami. He has received commissions resulting in a series of valuable limited edition prints from his original oils. When asked about his goals, Dennis says it is "to portray mankind's struggle to achieve harmony between technology and spirituality."
Call for more info on this piece/prices.
858.793.3444
_____________________
Lee White
Serenity (believed to be made earlier in his career)
Lee White - 1948 - 2004

18"x18" serigraph on 27"x37"super thick acid free rag paper.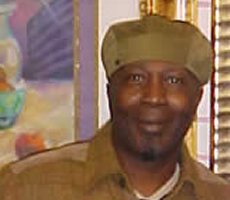 Click photos to enlarge.
A more typical Lee White image (we don't have his one).

LEE WHITE abstract Expressions Mixed Media Black Artist. Lee White was born in Miami 1948 - 2004 , studied Art in California, then moved to Atlanta, where he developed his unique and outstanding Mixed-Media Work. He is internationally known as one of the Top Mixed Media Black Artists.
Retail prices $3,500.00 - $5,800.00.
Lee White's first expressions of artistic creativity were recognized by his grandmother Lizzy when Lee was eight years old. Daily, she set aside time for Lee to create. At age twelve, he received the Mayor's trophy for Artists sponsored by the Miami Herald. Lee's format training began in California where he studied at the California College of Commercial Design, the City College of Los Angeles. He received a fine art degree from the California Institute of Arts. During the seventies and eighties, serigraphy became a strong medium for Lee's talent. He had the unique experience of being tutored by the famed master of printmaking, Waren Woodward.
After relocating to the Southeast, Lee began working with other leading artists and printmakers. The development, evolution, birth and growth of Lee's present style, the compelling power and uniqueness of his range of humanistic insight with which Lee lays down mixed media on each canvas has matured and he has come into his own. His personal journey from Florida, upbringing in Southern California, traveling to exotic islands in the Caribbean, and finally moving to Atlanta have all contributed to an extremely diverse cultural experience from coast to coast. The emotions, color and excitement can be felt in his images. His prolific work, exquisite figuratives, abstract expressions, still lifes and collages are in private and corporate collections across the United States, in Europe and throughout the world. He died at age 56.
Call for more info on this piece/prices.
858.793.3444